Welcome to Water Cycle Day
Aim & Objectives
To develop understanding of and model:
Curriculum Link
Uk National Curriculum: KS2: Human and physical geography
Session One – The Water Cycle
Watch a review of the Water Cycle before starting. Create a plan before logging into Minecraft to build your models.
Activity One:
Use Minecraft to create a model of the water cycle.
Guiding Ideas & Questions:
How does water change over time via the Water Cycle?
What is the water cycle?
How can I use Minecraft to model the process that happen in the water cycle?
Requirements and Assessment Value for your build:
Sign with each group members' name (10 points)

labels, signs or other way to designate each step of water cycle (20 points)

definitions for each step of water cycle (20 points)

all builds must include evaporation, condensation and precipitation (10 each=30 points)

Builds can include: sublimation, transpiration, surface run off, infiltration and percolation (4 each=20 points)
Final grade /100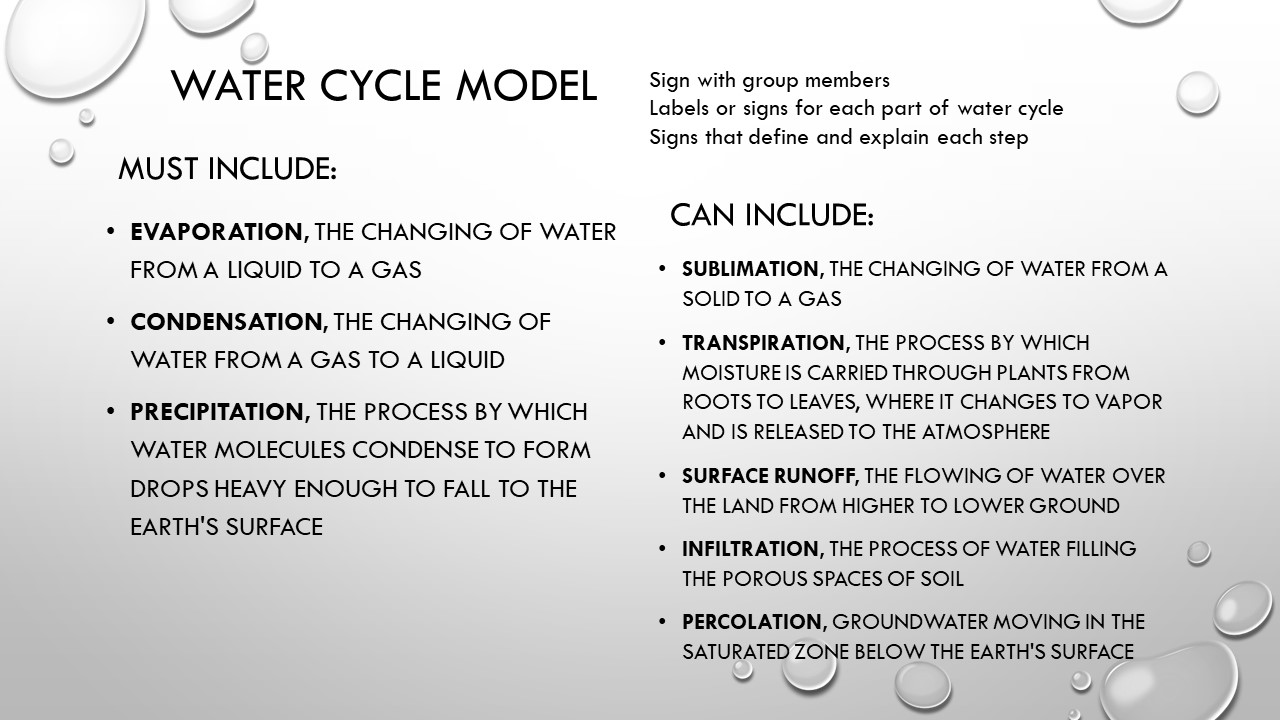 Final grade /100
Extension – Quizzes
Wrap Up – Review
Complete this review. It helps with future planning.